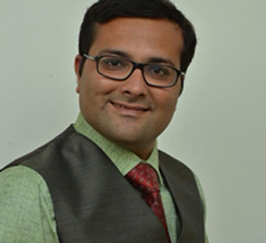 Arpit Darji
Development Manager
Arpit Darji brings with him 15 years of experience in the HealthCare Information Technology Industry. Over the years he has gathered a wide spectrum of experience, from a hands-on developer to managing successful development teams. Based in India, Mr. Darji has managed multiple HIT products.
Mr. Darji started his career with Mr. Trivedi at Mosum Technology and has been associated with Indralok since before its inception. As Development Manager he is responsible for the smooth working of India operations and actively involved in charting and achieving product roadmaps and corporate goals. Indralok technologies have been successfully delivering products and services in varied technologies to HIT companies and Healthcare providers across North America.
Before joining Indralok Arpit was with Allscripts where he managed multiple ambulatory products.
His technical background combined with experience in managing of HIT products translates into the successful on-time delivery of innovative and quality products & services by overcoming technical, operational and regulatory complexities.